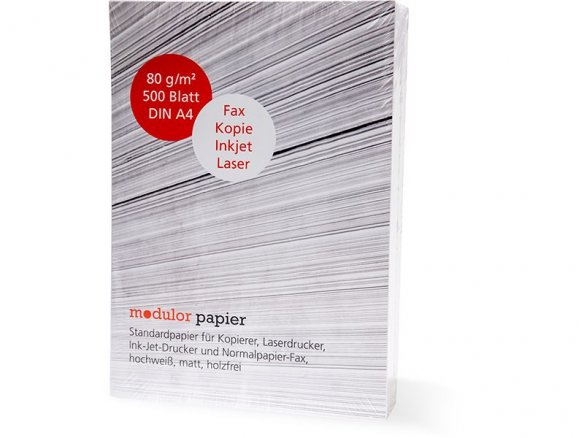 bright white, matte, wood-free, basic chlorine-free bleaching (ECF), a standard paper for copiers, laser printers, ink-jet printers (black lines) and normal fax paper
This basic and economical standard paper is more than good enough for daily use when copying and printing in the office or at home. Only in cases where a really large amount of printing is to be done should you opt for another paper type which has better operational characteristics.
Modulor copier paper, 80 g/m², 210 x 297 A4 (LG), 500 sheets
Note
Please note that we can only ship orders with 25 packs or more per forwarding agency which means that there are higher shipping and handling costs.