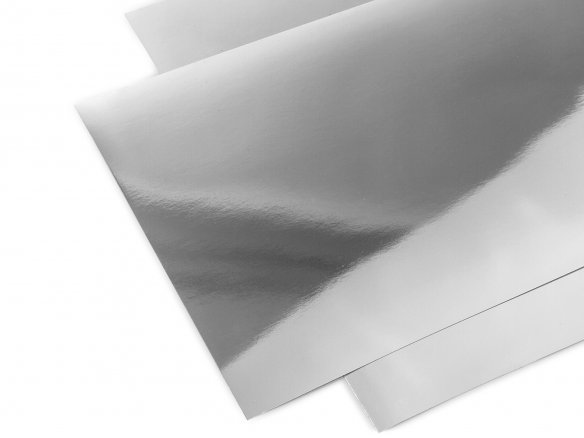 wood free, high gloss metallicized (reflecting)/white, extremely smooth (base paper board is "Galax Keramik")
The glossy surface of the one side of this mirror board allows metallic effects through screen, UV or offset printing (film colours) the likes of which you cannot achieve with other papers. It does not matter what metal tone you require you can achieve it with this mirror board. Further embellishment techniques for this reflecting board include embossing (blind tooling and hot foil embossing), printers varnish painting, grooving, creasing, punching and folding.
The preferred uses of this board are for envelopes, folders, cards, exclusive packaging and flyers. In addition, this board is great for use in model making and handicrafts.
Mirror board, high gloss, silver
4 Variants
210 mm x 297 mm
297 mm x 420 mm
485 mm x 670 mm
670 mm x 970 mm