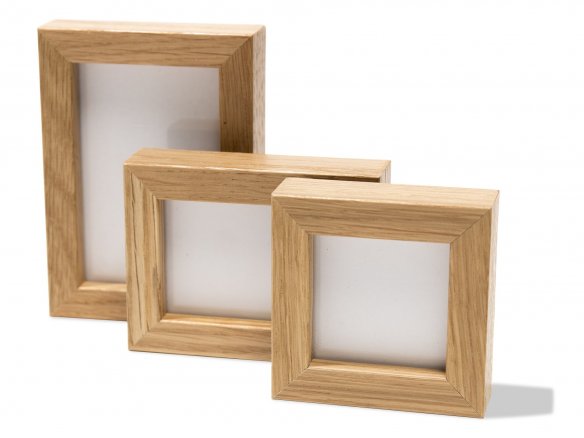 Profile width

12 mm

Profile height

22 mm

Frame sides

stapled

Glass

1,5 mm normal glass

Rear panel

2,2 mm MDF, with flexible metal points

Intermediate cardboard layer

paper
This natural oak mini-frame is an interchangeable picture frame for portraits, small photographs or flat paper works. The classic oak lends the frame a warm and natural look. You can create picture walls that are either scaled-down or extravagant by using mini-frames of one particular size or by combining a number of different sizes. Even limited wall space is not a hindrance to your creativity in designing and arranging different sized frames or different combinations. You can paint the oak wood any colour you like or cover it with tape or some other interesting material or even go to work on it with your carving tools!
Mini-frame, natural oak
3 Variants