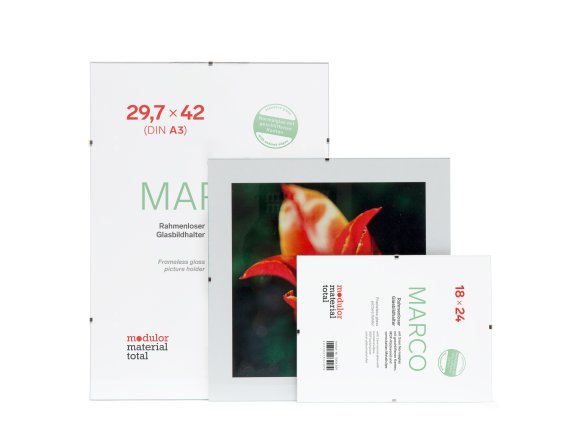 Glass

2 mm thick normal glass with burnished edges

Rear panel

4 mm thick MDF

intermediate board

0.3 mm thick photo board, black/white, held together with nickel-plated metal clips
Marco is the name of our only individually packed frameless picture holder - picture perfect (if you will excuse the pun) with narrow metal clips that are practically invisible and are easy to remove. Between the glass and the grooved rear panel there is a cardboard insert that is black on one side and white on the other. For all those who are fans of the bestseller frame from the 1970s. It can be inserted into any empty frame of the same size. A great frame for displaying purposes.
Made in Italy
Marco frameless glass picture holder
20 Variants