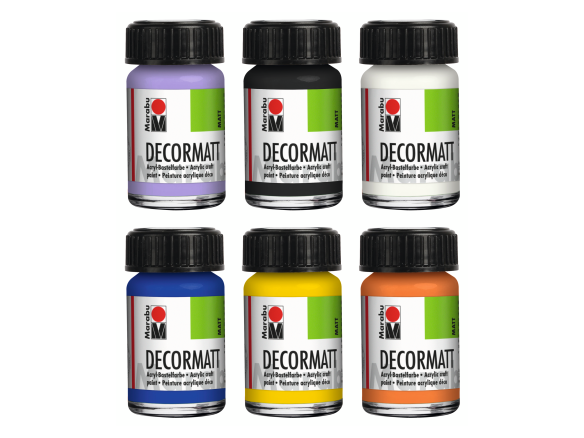 acrylic paint, matte, smudge-resistant, weather-resistant
Marabu Decormatt is a water-based matte, acrylic paint that can be applied to paper, cardboard, wood, self-curing modelling materials, glass, plastic, polystyrene (EPS), ceramics, metal, stone, foam rubber, and many more surfaces. 
It provides very good coverage and both hands and tools can be washed clean with water. All the paints can be mixed with one another. Marabu Decomatt can be used with the wet-on-wet technique and can be applied to achieve a relief-like appearance without cracking - even without first employing a primer to the intended surface.
Marabu Decormatt, acrylic, matte
98 Variants