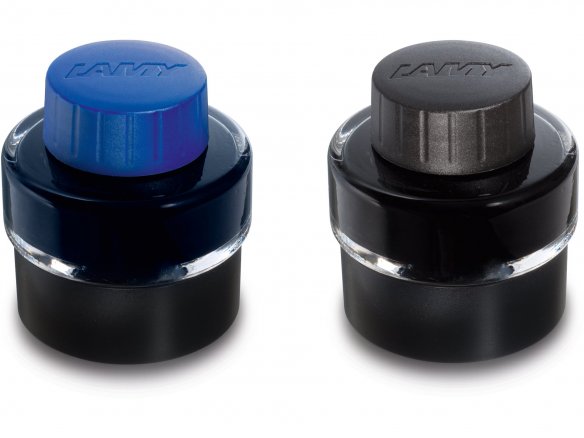 glass bottle, plastic base
If your fountain pen CONVERTER is empty you have to immerse your point into the ink in the INKWELL and suck more ink into it by turning the shaft. When filling a converter for the first time, you will probably have to repeat this process a couple of times because the surface tension in the interior of the converter will prevent a complete fill at first and will only be overcome by repeated tries.
In addition, it is important to release a few drops from the converter after having accomplished a complete fill because the ink will want to expand somewhat due to the warmth of your hands and, failing any area into which this expansion can take place, will opt to run out at the point, almost to spite you – which is sometimes called MAKING A MESS!