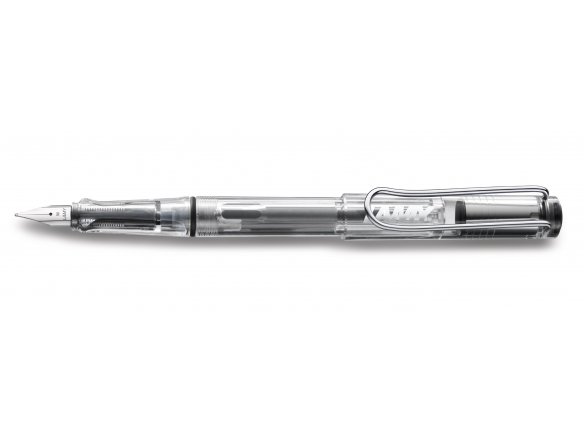 transparent ABS barrel and grip with 2 grip grooves; chromed, metal spring clip; polished stainless steel nib, silver coloured, with iridium tip, M width; compatible ink cartridge: Lamy T 10, Design: Wolfgang Fabian
Yet another variation of the very successful fountain LAMY SAFARI, namely one made out of transparent ABS (acrylonitrile butadiene styrene), which openly exposes to view the ink cartridge and everything else in the interior of the pen. There is also a perfectly matching ''vista'' ballpoint pen, the BALLPOINT PEN VISTA for those interested in creating a kind of set.
This Lamy fountain pen comes equipped with the most commonly used nib, the M width.
Lamy fountain pen, vista, transparent plastic (model 12)