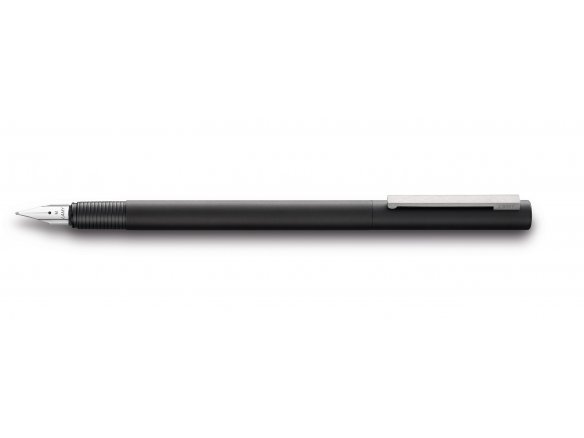 brass barrel, painted; solid spring clip, polished stainless steel nib, silver coloured with iridium tip, M width, compatible ink refills: Lamy T 10, Design: Gerd A. Müller
The Lamy cp 1 is a slim, cylindrical but nonetheless nicely weighted fountain pen with an abbreviated, ribbed and very handy grip area. As far as simple elegance, it is hard to beat. There is also a matching CP 1 BALLPOINT PEN for those interested in creating a kind of set.
This fountain pen comes equipped with the most commonly used nib, the M width.
Lamy fountain pen, cp 1, stainless steel, black, matte (model 56)