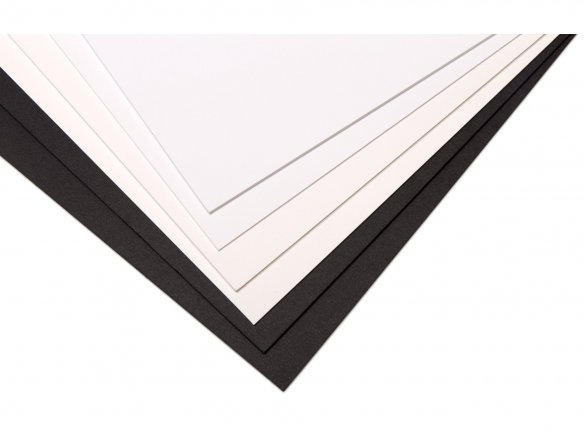 Surface

solid colour, multi-ply

Attributes

100% acid-free, buffered with calcium carbonate (highest age-resistance per DIN ISO 9706) pH = 7.5 - 8.0

Material

made out of alpha cellulose (wood pulp), neutral sizing
Kurator passepartout board meets all the requirements for framing work and storage for which conservation is a priority. This means that it really is suitable for all possible applications as a passepartout or rear panel.
Thanks to modern production processes, it is now possible to remove the acid-containing lignin in wood fibre with the help of oxygen and in this way to obtain high grade alpha cellulose. The long-term development of acids is inhibited by the addition of a calcium carbonate buffer. The pure, pH-neutral alpha cellulose is the base material of the conservation grade Kurator boards. Individual layers are sized separately, which leads to an evenly dispersed stability as well as making possible the production of board thicknesses of 1.5 mm (3 ply) and 2.5 mm (5 ply). Kurator conservation grade boards are all age-resistant in accordance with DIN ISO 9706. They are available in three colours.
Kurator passepartout board
8 Variants
810 mm × 1020 mm
810 mm × 1200 mm
1020 mm × 1620 mm