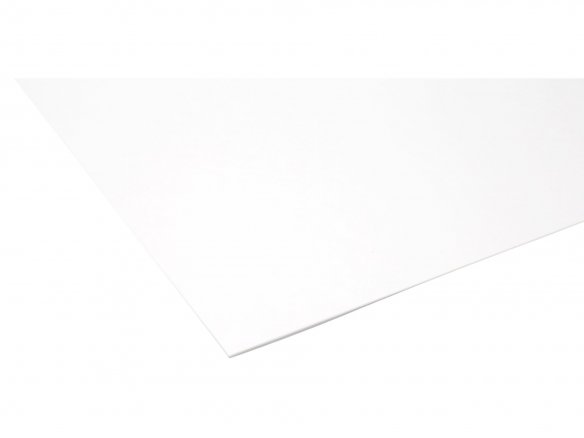 Surface

solid colour, glued multi-layers

Attributes

100% acid-free, buffered with calcium carbonate (highest aging resistance per DIN ISO 9706, pH is 7.5 - 8.0

Material

alpha cellulose (wood pulp), neutral sizing
Kurator conservation board satisfies all the requirements for framing work that will serve as a way to hang and store your piece for a long time. As a passepartout and as a rear backing panel it can therefore be used for every job. Thanks to modern production processes it is now possible to remove the lignin, which is wood´s acidic component, from wood fibre through the use of oxygen and in this way to obtain the high-grade alpha cellulose. Long-term acid formation is inhibited by means of a buffering additive with calcium carbonate. The pure, pH neutral alpha cellulose is the basic component of the conservation Kurator board. It is bonded layer by layer, a feature that lends it a high level of stability and makes possible the production of board thicknesses of 1.5 mm (3-ply) and 2.5 mm (5-ply). Kurator conservation boards are aging resistant in accordance with DIN ISO 9706. They are available in 3 different colour hues.
Kurator intermediate board, ca. 0,5 x 810 x 1020 mm, white, solid colour