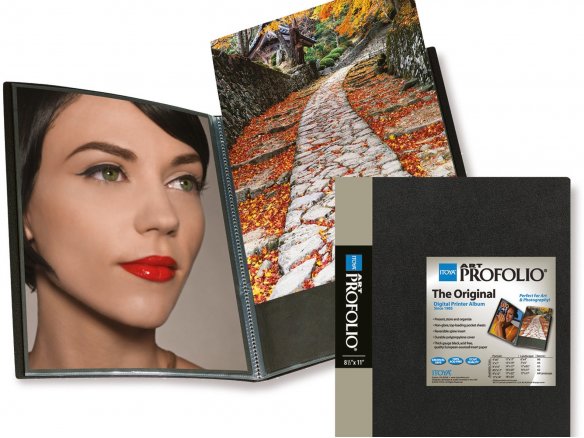 matte polypropylene cover with removeable spine label, transparent pocket with business card slot on the inside of front cover, 24 permanent welded transparent sleeves (archival safe) each with acid-free black mounting paper
The Itoya display books from the Art Profolio collection (note the spelling!) are distinguished by their excellent workmanship and their simple elegant design. The "Original" has a pocket for labels that is welded to the spine, thereby providing a simple way to individualize each book for identification. On the inside of the outer cover there is a pocket for your cover letter next to which is a slot for business cards. The album provides a robust and professional solution for your displaying and storing needs and one that can be had for a reasonable price.
Please note: These display books can be customized to your specifications (embossed, printed, etc.) if you so desire. More information can be found under the heading your logo on modulor products.
Itoya Original Art Profolio
6 Variants