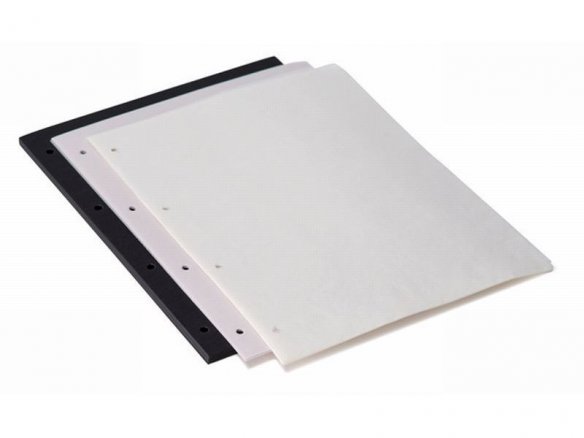 4-holed (European standard)
You can choose among many strong photo mounting board colours to fill your Semikolon (photo-) folder. Depending on your taste in such things or the theme you are employing, you can create a classic photo album with only black pages or you can opt for one with many-coloured sheets. Separating sheets are available as glassine paper with spider web effect or as simple, firm transparent paper.
Insert sheets for Semikolon photo folder
3 Variants
Note
Semikolon photo albums are only available in our store.