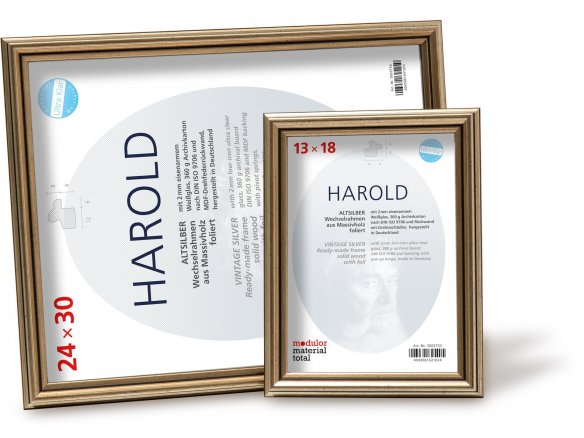 Profile width

18 mm

Profile height

16 mm

Frame sides

double stapled

Glass

2 mm thick ultra-clear low-iron glass with burnished edges

Rear panel

2 mm thick MDF, up to 18 x 24 cm has photoboard and wire stand, from A4 with riveted torsion springs

Intermediate layer cardboard

0.5 mm thick conservation board, age-resistant
The timeless photo frame in a smaller version of the "Berliner Leiste", which is a type of unembellished concave moulding that has been around since the Biedemeier period on the 19th century. We do use tropical woods but not for much longer. The next batch will be made in Germany from European wood.
Harold wooden frame for photos
6 Variants
100 mm x 150 mm
130 mm x 180 mm
200 mm x 200 mm
210 mm x 297 mm
240 mm x 300 mm
300 mm x 400 mm