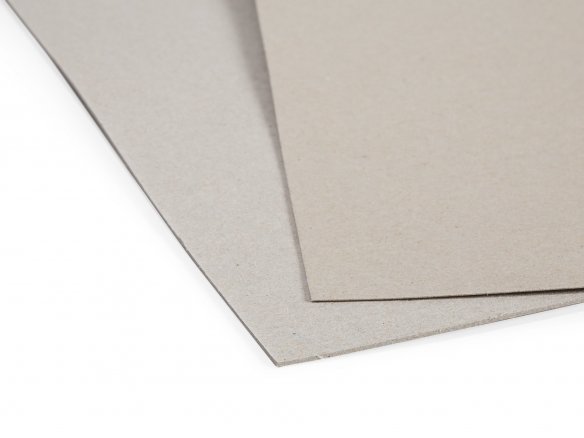 material

not glued, from 100% recycled paper
Machined grey paperboard is glazed on one side, produced from up to 100% recovered pulp (post-consumer) and used primarily as packaging material. It can, however, also be used in bookbinding, handicrafts or model making.
Grey paperboard, smooth/rough
5 Variants
210 mm x 297 mm
297 mm x 420 mm
700 mm x 1000 mm
1000 mm x 1400 mm
Note
Because grey paperboard is made from recovered paper and is not bleached it can be that the grey tones will vary slightly in the different thicknesses.

Even the thicknesses among a given specification can vary as well.