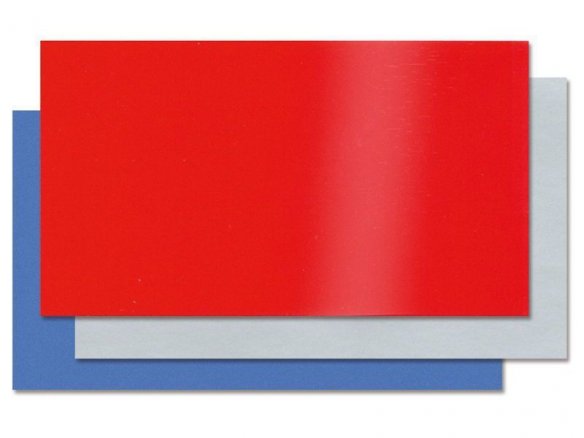 colour printed on one side
To begin with, glazed paper is a wonderful handicrafts material – the colours have a great looking glossiness; every fish you form just looks that much more alive than it does when made out of dull, matte paper or cardboard. Glazed paper comes in a wide variety of strong colours and is really thin as well, which makes it easy for children to cut the above-mentioned fish into shape. It can also certainly be used as a gift wrapping paper as well as for many types of decoration and presentation purposes where a glossy coloured surface on a relatively thin paper carrier is required. If it is the case that a glossy look with the thickness of cardboard is required, CHROMOLUX BOARD can be used instead. It should be noted that when this glazed paper is folded it will turn white at the fold because it is not a solid-coloured paper - it is only printed on one side with a white backside.
Our experience has determined that it takes well to being printed with a laser printer or copier – at least on our (black-and-white) machines we have attained excellent results: the toner appears matte and raised on the smooth, glossy surface. You should definitely make preliminary tests to determine whether your actual laser printer or copier is suitable for use on the paper. Please note that ink-jet printers cannot be used on this product!
Glazed paper, coloured, ungummed
8 Variants