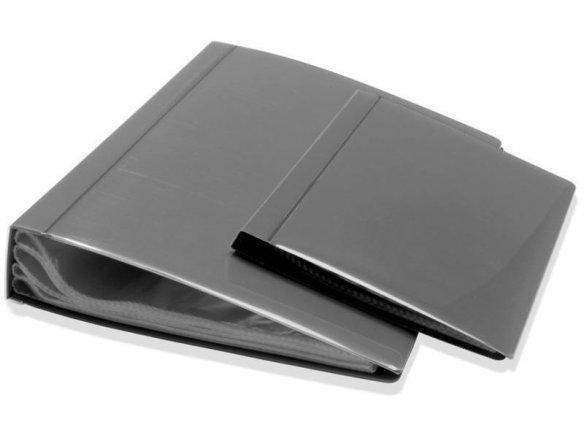 black matte polypropylene cover; permanently fixed transparent PP sleeves (archival safe), transparent slide-in sheath on the cover and the back cover, transparent slide-in sheath on the inside side of the cover (not on A3 version)
If you require that the cover of your display book be uniquely designed, we recommend the Frontview display book because it has a transparent film sheet welded not only to the front cover but to the back cover as well. These serve as pockets for inserts that provide a means of identifying an individual book.
Please note: upon inquiry, these display books can be customized to your specifications (embossed, printed, etc.). Further information can be found under the heading YOUR LOGO ON MODULOR PRODUCTS.
Frontview display book
7 Variants