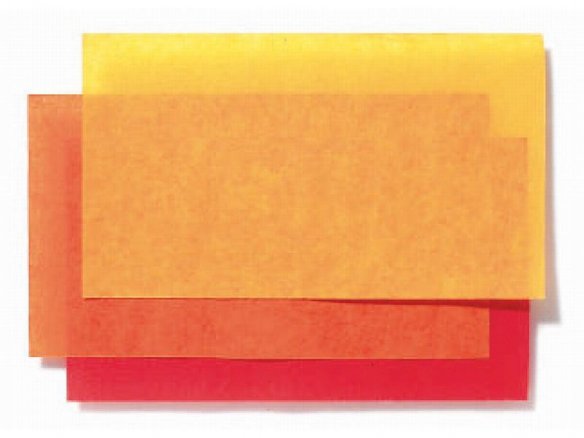 solid colour, folded once (sheets on a roll are not folded), transfers colour when wet
The standard version of our flower tissue paper in sheets is not colour-fast. As soon as it comes in contact with moisture, the colour will run. It is nonetheless still a great material for wrapping bottles or gifts as well as capable of being used in sculptural type work when combined with STIFFENING VARNISH.
Flower tissue paper, sheet, coloured, 20 g/m², 500 x 700, 125 rolled sheets, 12 colours
Note
Flower tissue paper is not available in single sheets from our mail order service.