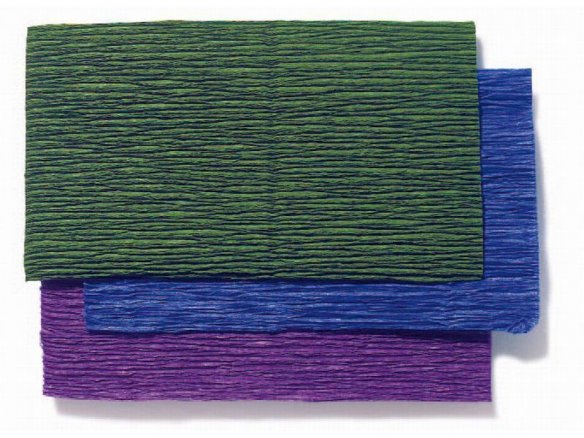 solid colour, highly creped, does not bleed
Florist crepe, which is also called flower crepe, is densely wrinkled crepe paper of the highest quality. Sculptural handicraft work like, for example, crepe paper flowers or crepe wrist bands can really only be done with florist (flower-quality) crepe (not with cheap handicraft crepe) because only paper that is densely wrinkled has sufficient sturdiness to assure that decorations will hold their shape.
Florist crepe is distinguished by its brilliant colours and its high degree of lightfastness. The colours will not bleed, i.e. when wet the paper will not give off its colour.
Florist quality crepe paper rolls, coloured
13 Variants