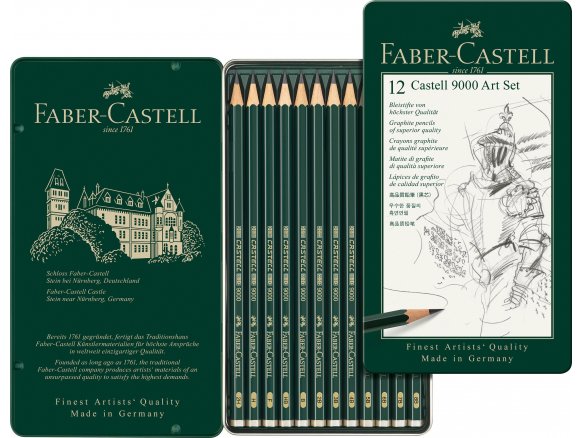 continuously glued and fracture resistant lead, hexagon barrel, dark green water-based exterior varnish
The real classic in our line of pencils, the "Castell 9000", has been being made by Faber-Castell since 1905. This pencil was, however, not the first Faber-Castell product, as the company has been manufacturing pencils since 1761. Nowadays, most of their pencils are produced in Brazil where Faber-Castell runs the largest coloured pencil factory in the world, which includes having their own tree nursery for reforestation.
The Artist Set contains a selection of 12 pencils with diverse hardness grades that are more suitable for artistic drawing.
Faber Castell Castell 9000 graphite pencil, set, Art set, 12 pens in metal case, 8B - 2H
Accessories and Related Products