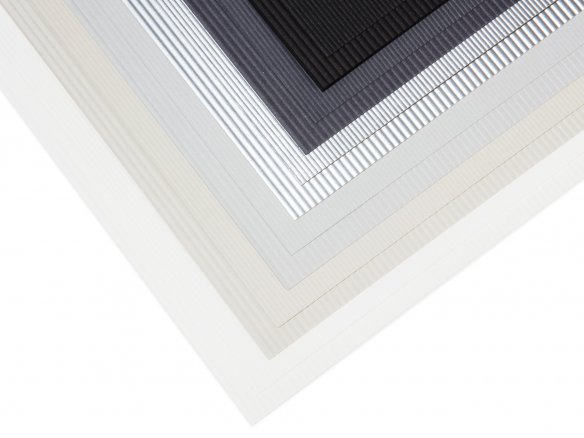 corrugated photo mounting board, 300 g/m², solid colour, textural configuration parallel to the first named measurement (crosswise)
These corrugated strips are produced out of PHOTO MOUNTING BOARD. Because of the limited width of the machine, which is 180 mm, they are not available in any larger widths. Corrugated cardboard strips are mostly used in architectural model making for representing roofs or other textured cladding. The corrugated cardboard produced from MIRROR BOARD is especially suitable for representing trapezoidal sheet metal or corrugated metal sheets.
Corrugated cardboard strips, coloured
12 Variants
Note
Please note that because of the corrugation the usable dimensions vary slightly.