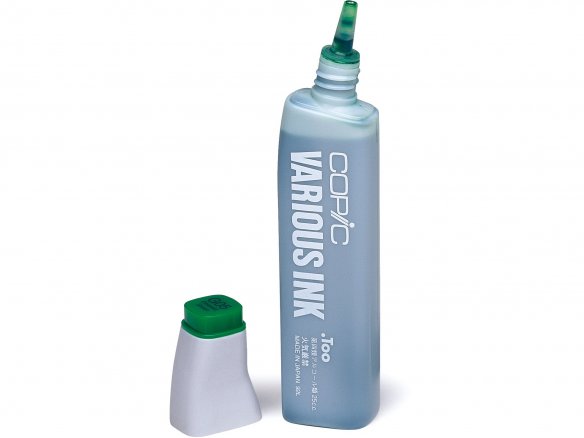 alcohol-based ink for Copic Marker and Copic Sketch, each can be mixed with the other, plastic bottle
Various Ink, the refill ink for all Copic markers, comes in every Copic colour. The inks can be mixed together as you like and can also be used for airbrushing. The empty markers in conjunction with Various Ink give you the possibility of creating markers in customized colours.
The use of Various Ink also has the extra advantage of being environmentally and economically friendly because a Copic Marker can be refilled eight times and a Copic Sketch can be refilled twelve times.
Copic Various Ink, refill bottle
152 Variants
Accessories and Related Products