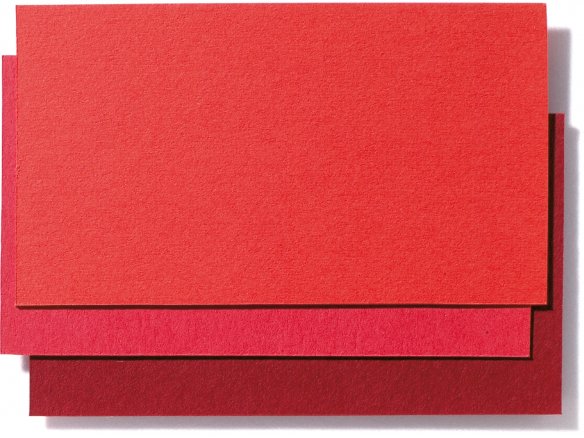 solid colour, acid-free, matte, pH neutral, made from waste paper, certified per DIN EN 71, Part 3, the LGA (German product testing agency) and the "Blue Angel"
Everybody is familiar with it, the ubiquitous "coloured paper" (construction paper): the universal paper for handicrafts, decoration and model making. Basically, coloured drawing paper is just a thinner version of photo mounting board (and therefore more suitable for making copies).
This pH neutral, acid-free coloured drawing paper is coloured in bulk, which means that its colour will not bleed and it is relatively lightfast as well (non-fading). Like photo mounting board, this paper is produced completely out of recycled paper. This coloured drawing paper has received the "Blauer Engel" (Blue Angel) certificate signifying that it is an environmentally friendly product. It has been tested and approved by the LGA (guarantees strict and consistent quality standards) and also complies to the European safety norm for toys (DIN EN 71/3), which means of course that it is safe for children.
Coloured drawing paper
83 Variants
210 mm x 297 mm
500 mm x 700 mm
700 mm x 1000 mm