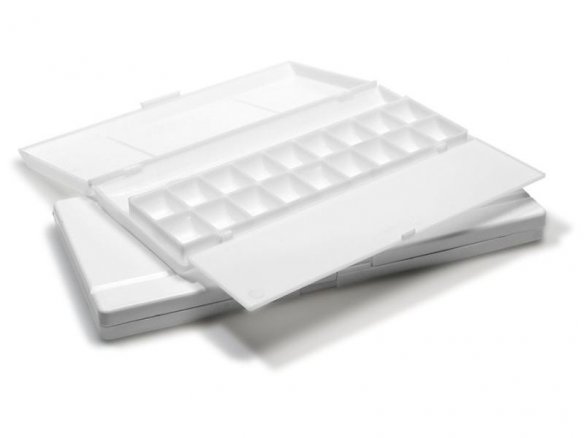 white, closable thumb hole, given dimensions = measurements when not opened
Lightweight plastic palettes with hinged lids are designed for use when underway: the low weight and the thumb hole make it easy to hold in place while mixing your paints and after the work is completed you can simply close the lid and be on your way, even if the remaining paints are not totally dry. This style palette is particularly great for watercolours because the mixed watercolour paints can be used again much like in the case of a box of watercolour paints.
The version with a total of 29 wells has 5 holes in the base where your brush can be placed (parked!) during your painting work. The version with a total of 18 wells has, in addition to the hinged lid, an inner lid for covering the wells.
Closable palette with lid and thumb hole, plastic
3 Variants