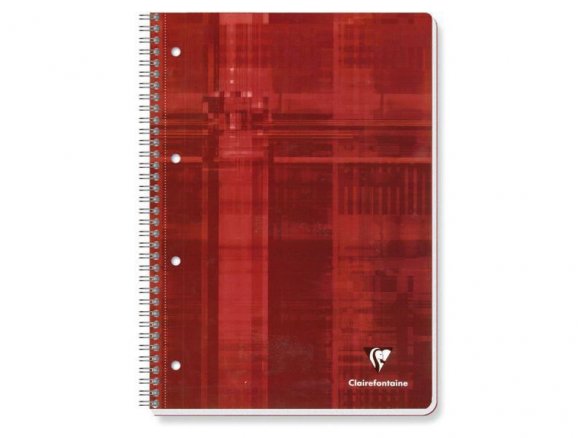 white paper, satined, wood free, 90 g/m², no margin, rounded corners, micro perforations, ring binder punch holes, easy to tear out, silver metal double-spiral binding, flexible printed cardboard front and back covers, sorted by colour
What distinguishes the Clairefontaine notebook from the standard versions is the quality of its paper. At 90 g/m² it is considerably thicker than the usual 70 g paper. In addition, the paper is specially glazed (satin finish) so as to produce a surface that is easy and pleasurable to write on. To the better paper quality can also be added the cover, which can be wiped clean, and the metal double spiral binding (pages won't snag) as features to be appreciated.
"F ruling" is a type of lineation that is commonly used in France but which is not often seen in Germany. We nevertheless offer these notebooks for sale with this type of ruling because we think that it functions very well for writing and drawing. Check it out!
Clairefontaine student notebook
4 Variants