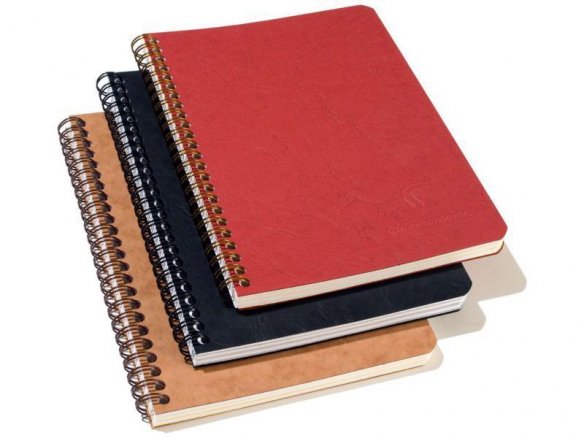 bright white, satined paper, wood free, 90 g/m², rounded corners, double-spiral binding the colour of the cover, sturdy manilla cardboard front and back covers with leather texture, 3 coloured manilla cardboard separators each with 2 built-in pockets (only on A5)
The spiral book from Clairefontaine is an especially elegant composition notebook with satined 90 g paper, a leather textured cover with a subtle logo imprint. The sturdy double spiral allows for the removal of pages without ruining the edges as well as the "ballooning" of the notebook (the addition of other materials).
In the A5 format, the book has another intelligent supplementary use: 6 manila board pockets are incorporated into the book and provide space for the little mementos that have been picked up during a trip.
Clairefontaine spiral notebook ''Age Bag''
6 Variants