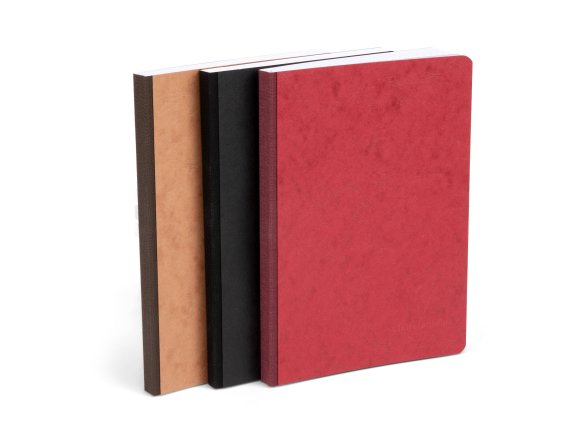 bright white, satined paper, wood free, 90 g/m², rounded corners, thread stitch binding, sturdy manilla cardboard cover with leather texture, linen spine
The "Age Bag" collection of products also exhibits the undeniable Clairefontaine quality: the especially smooth 90 gram paper is a joy to write on while the elaborate thread stitching prevents pages from coming loose. 
But it is the details that give the "Age Bag" its luxurious look. The embossed texture of the sturdy Manila board cover could almost be mistaken for leather and the logo is gracefully understated.
Clairefontaine notebook ''Age Bag''
8 Variants