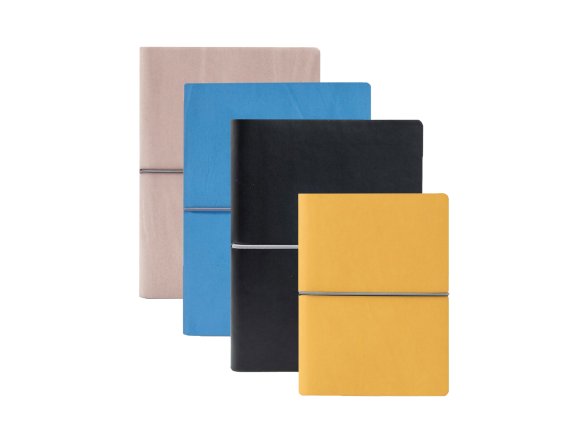 chamois coloured smooth paper, 110 g/m², thread stitch binding, bookmark ribbon, high quality imitation leather flexible cover, black rubber band fastener
CIAK!! – that is the sound that the rubber band fastener makes when it springs back on the book. The Ciak books are handmade in Florence. Their covers are made of flexible imitation leather that, through the addition of essential oils, has a very special feel. These books can be used as a diary or travel book, the smooth paper can serve as the foundation of sketch work or, in the squared (grid) version, one can play Battleship on it.
Please note: Upon inquiry, Ciak books can be customized to your specifications (embossed, printed, etc.). Further information can be found under the heading YOUR LOGO ON MODULOR PRODUCTS.
Ciak notebook
10 Variants