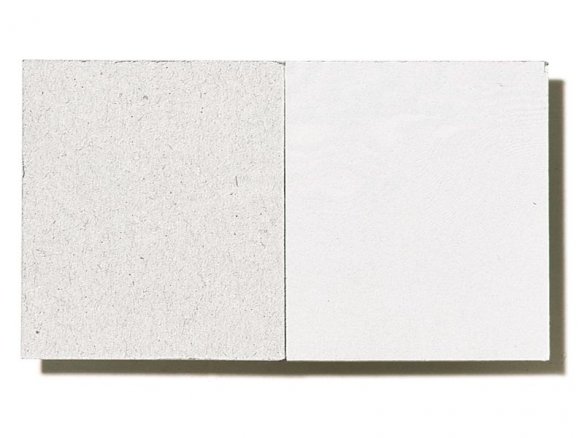 not glued, one side painted matte white, smooth/rough
Because this material is made from waste paper and is not bleached, the grey tone of individual boards may vary slightly. The actual thickness can also deviate by up to 0.2 mm from the stated thickness.
Chromo duplex board is grey board that is painted matte white on one side. It is therefore found being used in printing and packaging where a white surface is required.
Chromo duplex board GD 2, white/greyish, 0.6 x 700 x 1000 (long grain), app. 400 g/m²