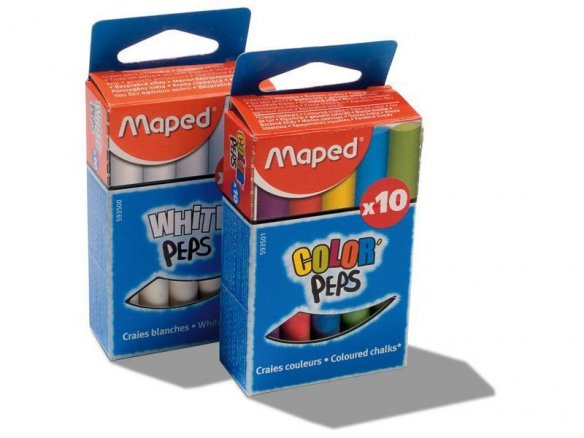 not wrapped in paper, ø 10 mm, l=80 mm, conforms to the European safety standard EN71 (toy safety)
These chalks deserve their name! They are, you see, actually made out of chalk (chemically known as calcium carbonate) in contrast to many other such products that are made of plaster.
These chalk rods will not create dust while being used to produce a very easily readable line which is the result of its high degree of luminous colour transfer and high contrast – and these attributes are produced even on our SKIN CHALKBOARD. The box we have on offer has 10 chalks of assorted colours: blue, light blue, lilac, pink, red, orange, yellow, light green, green and brown.
You can naturally use these chalks to write on sidewalks, on our CHALKBOARD FILM and on any other surfaces that have a rough enough texture. We especially recommend that this chalk be chosen for use on our slate CHALKBOARD WITH WOODEN FRAME because these chalks are just the right (small) size for that board - and the resulting smaller lines mean more writing is possible!
The composition of the chalk conforms to the legal requirements for toys.
Chalk mini, round
2 Variants