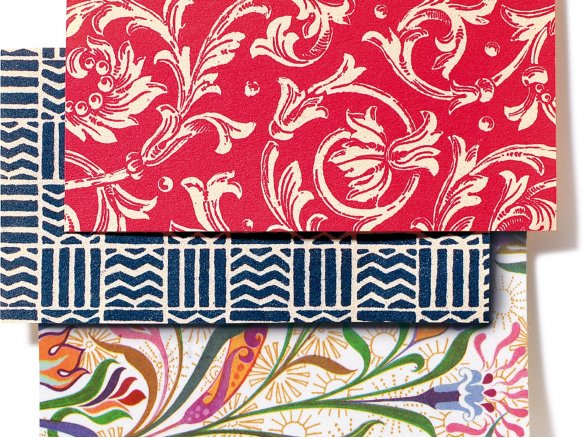 chamois coloured paper, one side with extremely lightfast colours imprinted, short grain
Even though our Carta Varese is printed by machine, it is still comparable to its hand printed predecessor from the 17th century because, as far as the printing, the choice of pattern and the paper's thickness goes, it is a superior product.  The paper from the earlier times was made in Venice using handmade paper and tempera paints. Because the carved wooden printing plate was usually smaller than the paper sheet, it had to be implemented a number of times in order to completely fill up the sheet with the pattern.
This beautiful paper comes with many characteristic patterns all of which are printed with extremely lightfast inks. It is good for use not only in wrapping gifts but can be used as lining paper, for covering boxes and cases or for bookbinding type work as well.
Carta Varese, colour printed
58 Variants
210 mm × 297 mm
500 mm × 700 mm