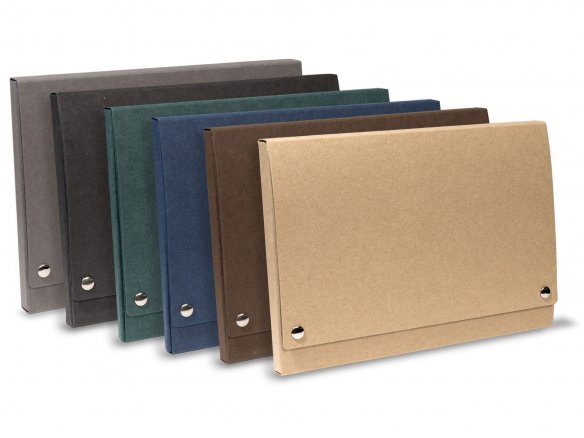 very sturdy recycled paper board approx. 1.5 mm, anthracite colours, 2 metal snap fasteners, 3 interior flaps
This simple but fine folder is made from a beautiful recycled cardboard as are the CARDBOARD TRANSPORT FOLDER and the PEN CASE ETHICON and each of these products can, as a result, have different individual appearances.
Customization is possible: 
Are you a commercial customer and do you want to put your logo on selected products? We offer monochrome printing for a minimum order of 300 pieces. Please allow for 4 to 6 weeks time from the first consultation to completion of your customization work.
You can find further informations and the request form on our Modulor Services site.
Cardboard file folder with snap fasteners
5 Variants