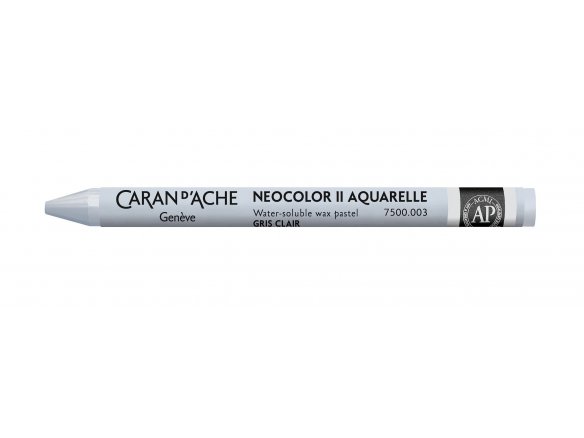 wax pastel crayons that can be used with watercolour techniques, round, with paper wrap, l = 100 mm, diameter is 8 mm, depending on which colour the lightfastness is good to excellent, conform to the European safety norm EN 71-3 (toy safety)
The Neocolor II, which is a wax pastel chalk crayon that can be used with watercolour techniques, is distinguished by its soft and supple consistency and the fact that it can be used with dry or wet techniques such as drawing, mezzotint, aquarelle, wash techniques, encaustic (heat technique), monotype and many more. The high degree of pigmentation produces brilliant colours with extraordinary covering capability to the extent that even light colours can be used over darker ones.
These artists´ crayons can be used on practically all surfaces: i.e., paper, cardboard, glass, metal, plastic, textile or leather. They can be used for dry drawing just as well as for wet painting on moistened paper or can be painted with a wet brush. In order to create a monotype, you first paint on a smooth surface like glass or a mirror upon which you then lay paper and press it down and then carefully pull it free again.
A fixative spray can be used as a means of protecting work done with Neocolor II or for producing a non-tacky surface.
Caran d'Ache Neocolor ll water soluble pastels
84 Variants