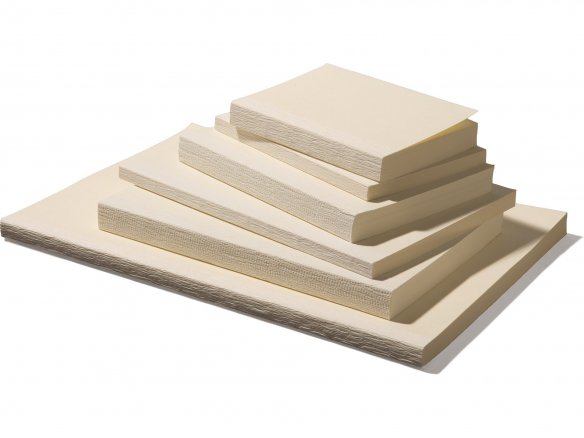 paper

cream white, smooth, with visible screening texture, 90 g/m²

Book end paper

cream white, smooth, 120 g/m²

Book spine

bright white crepe paper spine
The bookblocks are made up of thread stitch bound and trimmed pages with book endpaper. Only a book cover is needed in order to have a complete book. Bookbinding is made much easier for amateurs because the hard work of binding is already done and all energy can from the start be devoted to cover design. These bookblocks, in view of such high quality being available at such a reasonable price, are a viable choice for larger print runs.
Blank book block
6 Variants
90 mm × 130 mm
100 mm × 150 mm
120 mm × 165 mm
148 mm × 210 mm
210 mm × 297 mm