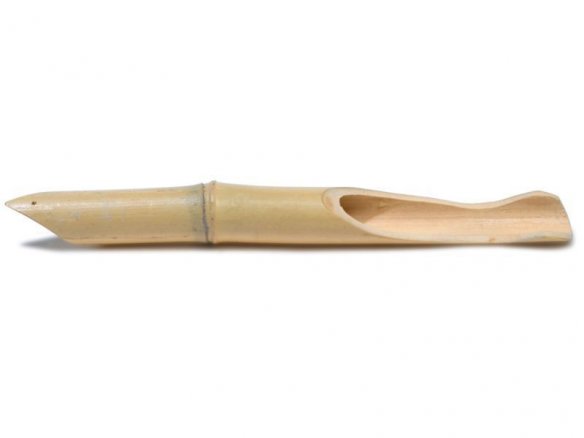 genuine bamboo, sharpened
With this rustic drawing tool, you can make distinct ink drawings and distinctive calligraphy. Bamboo pens are also suitable for writing and drawing on PAPYRUS, compared to steel pens, which can't be used on the irregular writing surface.
Because each and every single bamboo pen is a unique natural product, our measures are only approximations.
Bamboo pen, medium line thickness, l = 180, ø 12 mm