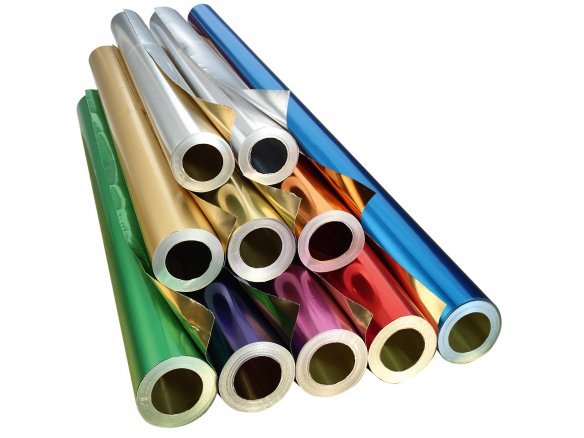 aluminium covered paper, both sides with metallic colours, glossy, th=0.07 mm
Aluminium handicraft foil rolls are great for making all kinds of shapes because the thin aluminium layer works to prevent the paper from returning to its original form. In addition to handicrafts and packaging, this foil is great for decorations and, not least, for model making. Gluing this metal coated paper is somewhat difficult because all-purpose glue only works in a limited way – better results can be had by using UHU HARD.
The silver, gold and copper foils are the same colour on both sides while those in metallic colours have a gold reverse side.
Aluminium handicraft foil rolls, coloured
12 Variants