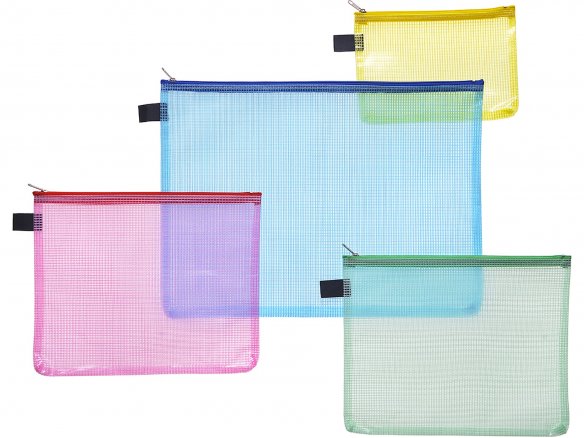 Pack (almost) everything
All-round talents for at home and on the go
Material

coloured soft-PVC, reinforced with white nylon fabric

Configuration

black hanging strap, coloured zipper
These transparent bags are wonderfully practical for packing away all kinds of things in an orderly and clear manner. They are especially useful when travelling in that shampoos and shower gels can be packed in them so as to allay any worry about leakage. In view of the new carry-on luggage regulations, the permitted amount of fluids in their 100 ml containers can also be placed in these bags for the same reason. The larger pouches can also be used to protect things like pictures, drawings, folders, school things and blueprints while they are being transported.
Customization is possible: 
Are you a commercial customer and do you want to put your logo on selected products? We offer monochrome printing for a minimum order of 300 pieces. Please allow for 4 to 6 weeks time from the first consultation to completion of your customization work.
You can find further informations and the request form on our Modulor Services site.
Zippered bag, coloured, 128 x 183 mm for DIN A6, yellow