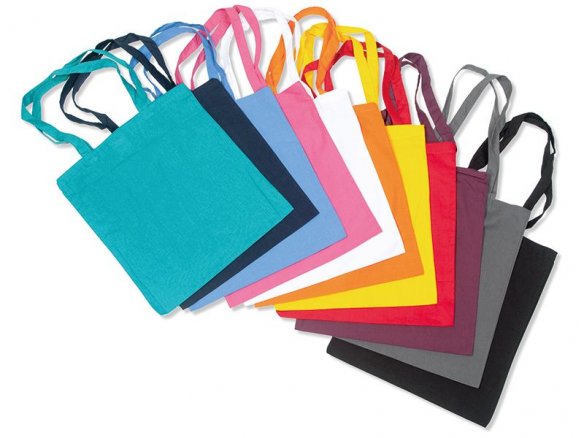 material

100% cotton, 140 g/m²

Information

long handles, (approx. 690 mm), capacity is approx. 10 litres, can be printed or embroidered
A monochrome bag made of pure cotton is especially suitable for artistic do-it-yourself projects (individual shopping bags, sports bag, personal gifts) or as an amusing activity for children at a birthday party. The ways to adorn these bags are almost unlimited: paint, print, stamp, embroider, glue on them, etc., etc. etc.

Before painting on these bags the cloth should be free of finishing or starch (wash up to maximum 30 °C). It is also recommended that you place a piece of cardboard or film inside the bag so that the colouring will not go through to the other side.
Westford Mill cotton bag, "gunny sack"
14 Variants
Accessories and Related Products