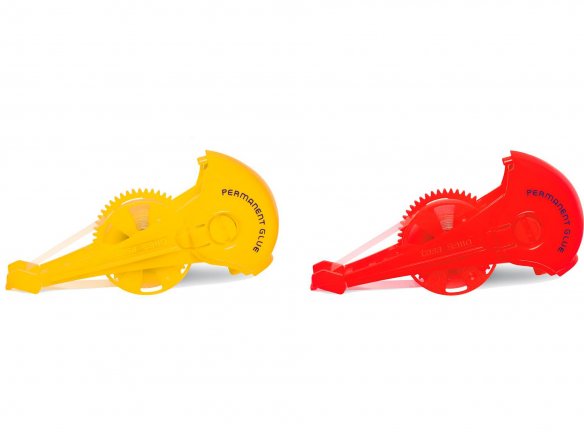 blue, transparent housing made from recycled plastic, with 14 m adhesive transfer tape, w = 8.4 mm, solvent-free, refillable with a replacement cassette made from recycled plastic, adjustable tape tensioner
Both the housing of the tesa adhesive tape roller Ecologo and the refill cassette (excluding the corrective tape) are made from recycled plastic and the adhesive layer that is produced contains no solvents. Even the packaging of the roller takes environmental concerns to heart: it is made from 100% recycled cardboard and even the secondary packaging around the 5-pack is made from recycled PLA foil. As you see, the product was made with the environment as the first priority!
Both versions are great for either permanent or removable bonding of photographs, paper, cardboard, etc. – it's your choice! A knurled wheel allows you to re-tension the tape if necessary. It is noteworthy that this removable adhesive tape can be rubbed from the surface it was used on without leaving any residue. It is therefore a great choice when making presentation charts.
Tesa adhesive roller ecoLogo, refillable
2 Variants