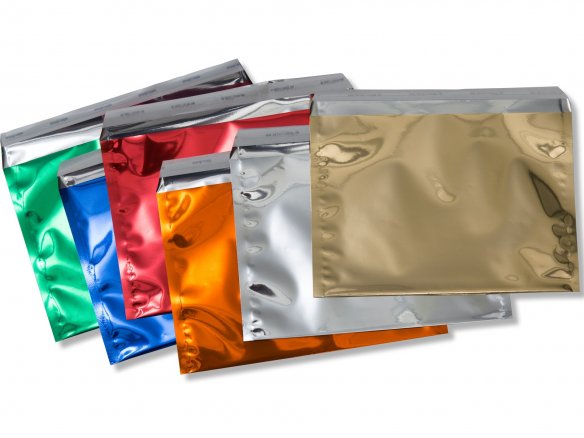 metallised polyester film, coloured outside, shiny silver inside, s = 0.1 mm, given dimensions: width x height inside (width x height outside) with closed envelope, straight flap (self-adhesive), opening and adhesive strip on the side first mentioned
Glossy coloured envelope for special deliveries.
The DIN long version is perfect for sending honeycomb paper (here: Marie Antoinette). These are for singular, remarkable mailings.
Snooploop opaque mailer, coloured, glossy
45 Variants