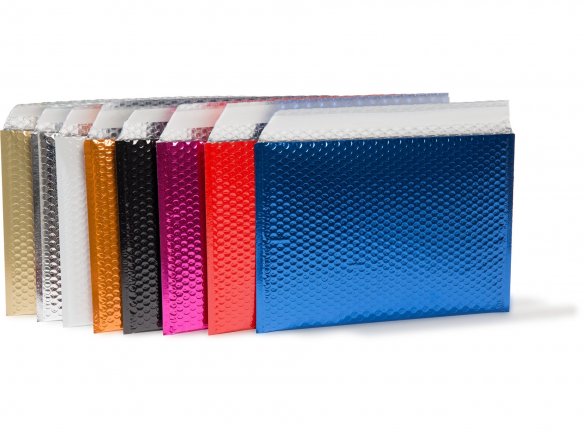 material

metallised polyester film, joined together with colourless polyethylene bubble wrap

Strength

th = 0.1 mm

Dimensions

given dimensions: width x height inside with closed envelope

Flap

straight flap (self-adhesive), opening and adhesive strip: C3 and C5 on the small side, A4 on the long side
Ideal for mailing impact-sensitive objects and great looking to boot! Because the exterior film is completely covered with the protective bubble-wrap the envelopes are that much stiffer and sturdier. Even though the little air-filled bubbles are completely covered on both sides, the resulting surface has nonetheless a certain amount of texture which, on the one hand, makes it handier to handle but, on the other, makes it more difficult to glue or write on.
Snooploop Bubble, opaque, coloured, glossy
22 Variants