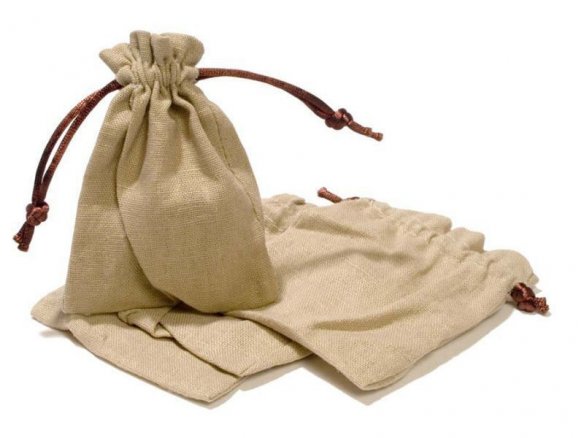 Flat bag made of lightweight linen fabric, no bottom, comes with enclosed satin drawstring (tunnel), dimensions: app. w x h
These great looking bags can be used in combination with ADVENT CALENDAR NUMBERS (by glueing or sewing them into place) or TEXTILE PAINTS to create your own Advent calendar filled with goodies.
They can also of course be used for packaging or presenting other types of gifts or as decoration material - just let your imagination run wild!
Small linen sack, 75 x 100 mm, natural brown, 4 pieces