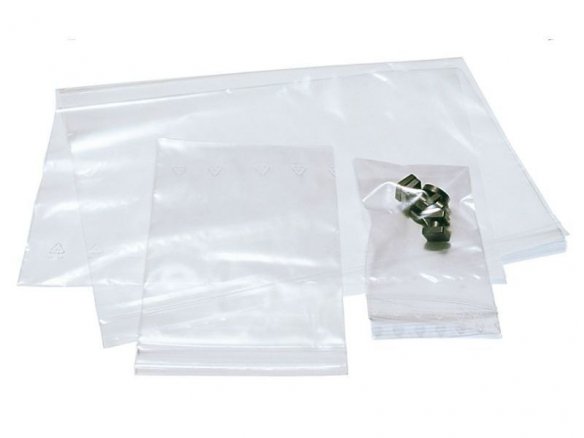 Material

polyethylene film

Colour

colourless, blank

Measurements

w x h

Good to know

closure on short side
This transparent bag with the practical self-seal fastener is simply great for packing anything in an orderly manner and in clear sight. They are especially useful when travelling in that shampoos and shower gels can be packed in them so as to allay any worry about leakage. In view of the new carry-on luggage regulations, the allowed amount of fluids, which must be in 100 ml containers, can also be placed in these bags for the same reason.
Self-seal bags, transparent
8 Variants
40 mm x 60 mm
80 mm x 120 mm
120 mm x 170 mm
150 mm x 220 mm
180 mm x 250 mm
220 mm x 310 mm
300 mm x 400 mm
350 mm x 450 mm
Note
The self-seal bags are only available in mail order as a packaging unit of 100 pieces.