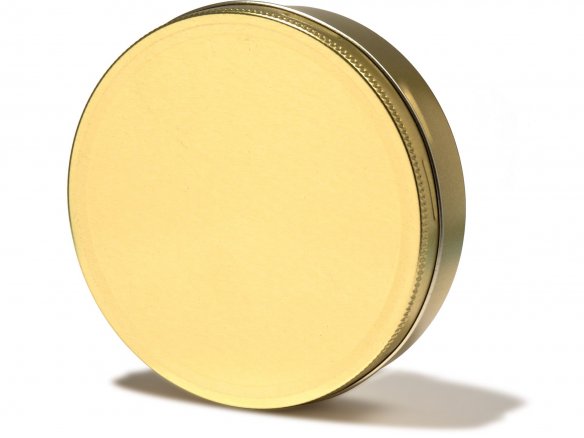 sheet steel, tin-plated (semi-gloss), capacity is 200 ml, food-safe, stackable, has foam rubber seal in cap, given dimensions = approx. outer measurements including cap
This round tin container is ideal for things that tend to dry out and/or quickly lose their aroma – the first example to come to mind is of course tobacco. The foam rubber gasket makes a great seal.
When buying single containers, the cap is already screwed on – when buying a pack of them, the caps come separate.
Please note: These containers can be customized to your specifications (embossed, printed, etc.). More information can be found under YOUR LOGO ON MODULOR PRODUCTS.
Round tin with sealed screw lid
2 Variants