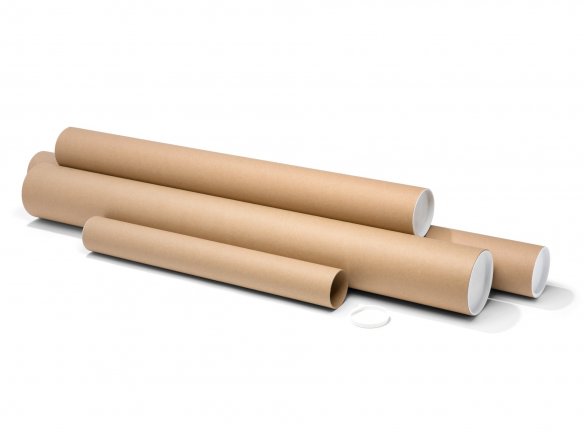 spiral wound, exterior is testliner brown, given dimensions: inner diameter x wall thickness, l = total length (usable length with 2 press caps inserted is about 28 mm shorter), both ends with white PE end cap
The round or square laminated paper tubes are universally useable: as advertising pillars; as toys or playthings because they do not contain any harmful substances; for making furniture; for configuring decorations; in interior constructions; as shipping and storage tubes, etc, etc.
These hard paper tubes are spiral wound and glued with dextrin, are extremely sturdy and will not fray. They are almost as strong as hard board.
Hard paper can be worked with in much the same way as hard board: it can be cut with a hand saw, a circular saw or a fret saw and bored with a wood drill. Lids for the tubes can be made from hard board, grey board or honeycomb board. Gluing work can be done on the laminated paper tubes with wood glue or TESA ALL-PURPOSE GLUE (Technicoll).