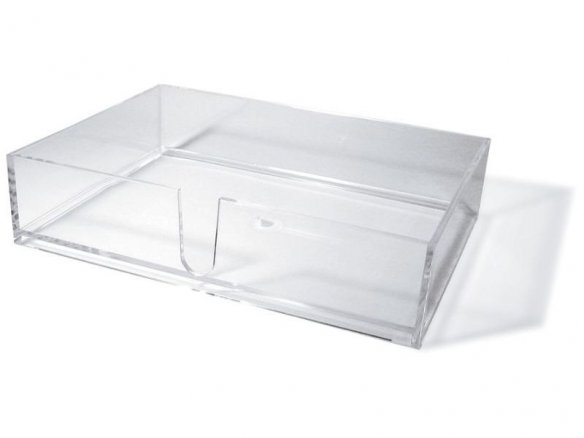 closed on four sides, one side (long side) has a finger hole, can be stacked vertically or offset, for sizes up to A4, high quality polystyrene injection mould, glossy, striation-free; given dimensions are the outer measurements (inner ones are about 10 mm less), wall thickness is 5.0 mm
Every type of DIN A4 document like brochures, magazines, price lists, etc. can be stored in this stackable Palaset brochure holder; this includes just plain writing or printing paper as well.
Palaset brochure holders are made in a polystyrene injection moulding process and are highly transparent and of the highest quality. The plastic is completely striation-free, the edges, however, are relatively sharp.
Palaset P-31 brochure holder, 327 x 237 x 77 mm, transparent, colourless