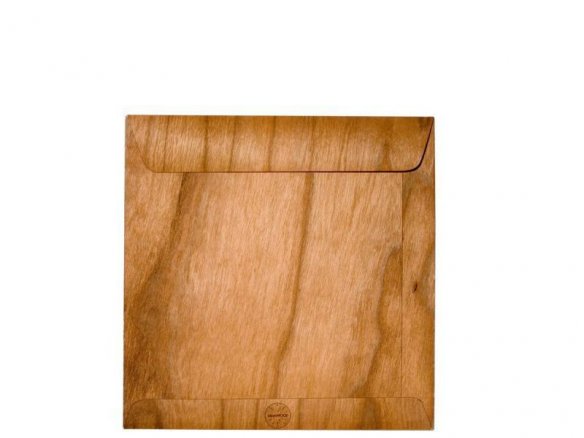 made from real wood veneer with paper backing (white paper in the case of maple, brown for cedar, cherry, walnut), veneer thickness is about 0.1 mm, closing flap with non-re-moisturing adhesive – can be redone
These CD pouches made from real wood are great for use as unusual gift wraps for CDs and DVDs. The strong non-re-moisturing adhesive on the flap guarantees a secure seal.
Microwood paper--backed veneer CD pouch
4 Variants
Note
Wood is a natural product and every CD pouch made with Microwood veneer is unique, each having its own grain, colouring and structure. Please note that the various types of wood have differing levels of brittleness and their cell structures are by nature also different. The maple and the cherry have surfaces that are the most closed.

The veneer is untreated. This means that the colour tones that it gives off will change according to the angle of the light hitting it, most especially when it is exposed to direct sunlight.