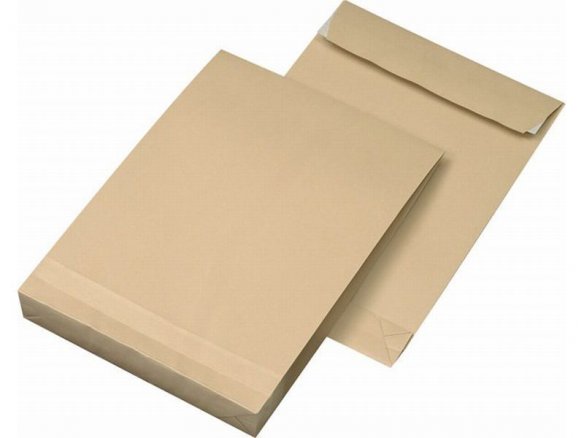 made from white or brown natron paper (for grammatures, see info text), gusset width 40 mm, straight flap on the short side (peel and seal)
These are basic envelopes for frequent use sold at a good price even when only buying small amounts. Gusset bags have a pleat that is folded and serves to expand the bag when unfolded thereby allowing additional space for more comprehensive flyers, catalogues and most especially very thick documents.
The larger the mailer, the higher grammature of the paper used. In deciding on which grammatures would be best for the larger mailer we turned to the heavier values because, on the one hand, firmer paper provides greater stability while on the other because in the case of larger letters there is more margin vis-à-vis the postage requirement, meaning you do not have to worry about every gram like you do with standard letters.
Here are the respective grammatures:
C4 format: brown natron paper ca. 130 g/m²
B4 format: brown or white natron paper ca. 130 g/m²
Mailmedia Gusset mailer, peel and seal
2 Variants