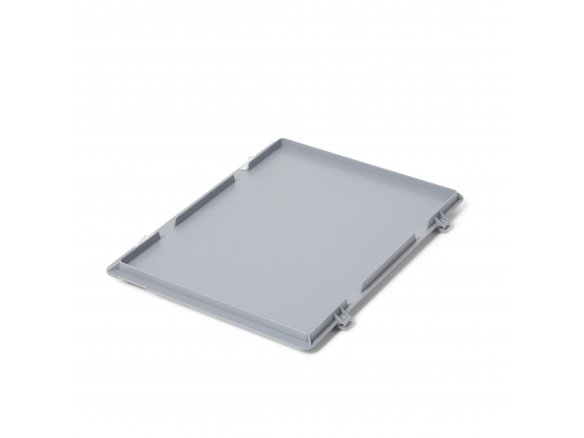 Material

Polypropylene

Properties

Temperature-resistant from -25 °C to + 70 °C, dishwasher-safe, food-safe

Specified dimensions

External dimensions (height x width x length)
We carry two kinds of lids for our grey STACKING (utility) BOXES. One that can be simply and quickly, but nonetheless securely, laid on the box. The other has a hinge and a fastener. Each type of stacking box has four identical slots on the upper lengthwise edge. Two of the slots on one side are to be used for hanging the hinge of the lid while the two on the opposing side serve as the receptacles for the fastener. It goes without saying that the boxes are just as stackable with the lids in place!
Lid for stackable boxes, grey, with hinges
2 Variants
300 mm × 400 mm
400 mm × 600 mm