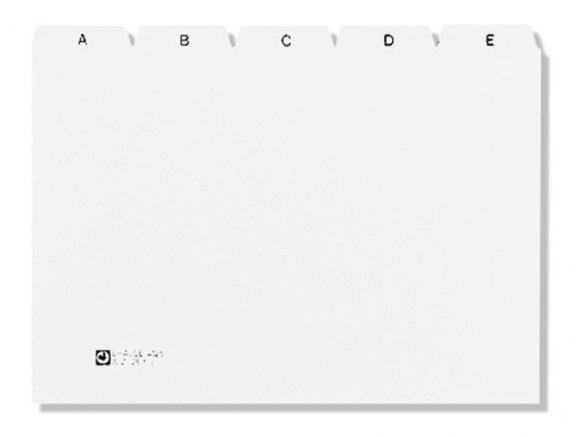 polypropylene, 250 µ, white with black embossed letters on 25 cards (A to Z)
These index cards designed for card index boxes bring order within your box of cards and makes the search for specific data, addresses, etc.
Index cards made of polypropylene are very reasonably priced but nonetheless tear resistant, long-wearing and washable. These features make them pretty much perfect for all basic and functional file cards.
Index cards, plastic, app. 74 x 105 mm, A7 horizontal, A-Z, 25 tabs