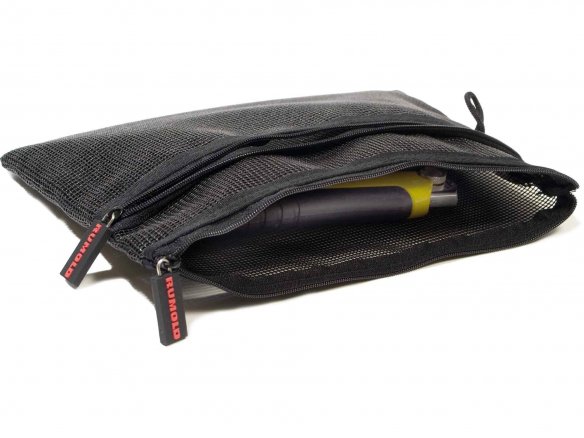 material

open mesh net, rubberised

equipment

two slide-in compartments with zipper, partitioned by black nylon mesh, black hanging tab
This robust zippered pouch can be used to stow many types of utensils so that they can be seen without opening the pouch. There are two separate compartments for organization purposes; at the same time the rubberized net material making up the pouch provides a great overview of the contents.
The pouch is of such a size that it allows you to snugly pack A formats in it – a sketchbook or a drawing book with pens and pencils, for example, fit very nicely in the pouch. But this zippered pouch can also serve as a travel bag for documents, as a tool bag, manicure bag or sewing bag.
Handy zippered pouch, black
4 Variants